Hello
I find it really sad it's so quiet on this board now.
With Corona Virus lockdown , Id thought there might be increased posting going on.
Ah well maybe there is still increased browsing : so here goes.
I said in the past I wouldn't overburden the workshop section with stage by stage puppet build pictures.
If you want to see o see the full build of this character I have loads of photos on my Flickr site:
http://www.flickr.com/photos/rkcpuppets ... 4131188136
But here is what has occupied the last couple of weeks of Lockdown for me :
A Captian Tom More Puppet;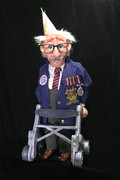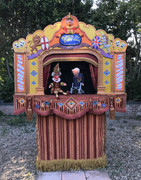 And there are a couple of youtube videos of mine showing him too.
http://www.youtube.com/watch?v=ssHMCmi0pno
http://www.youtube.com/watch?v=aV_8SM71_DA
Stay well, everyone.
All the best
Richard