BEVERLEY PUPPET FESTIVAL (13th to 15th July 2018) is the largest British Puppet Festival in the World.
(Beverley is in East Yorkshire)
I've just been sent leaflets and brochures to publicize this event but sadly the theatre will not re-open until their event so I thought I'd just mention it on here. It sounds an exciting festival with a lot of puppetry from all over Britain, with 32 ticketed events and 14 free Outdoor Acts.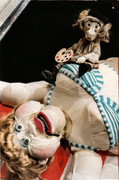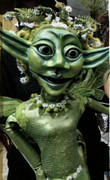 With Puppetry for ADULTS & FOR CHILDREN
The website for more information, the programme, and for booking seats is:
http://www.beverleypuppetfestival.com
Facebook: beverleypuppetfestival Twitter: @bevpuppetfest
Telephone: 01482 391672 and 07855 328552